VISION
The Valley Grove Preservation Society seeks to maintain two historic churches listed on the National Register of Historic Places, both in the Valley Grove Cemetery grounds, as well as taking responsibility for managing the surrounding 50-acre oak savanna restoration.
MISSION
To restore, refurbish, and maintain both the 1862 stone church and the 1894 wood church by means of skilled labor and artisans guided by high standards of care.
To understand, respect, and communicate the historic legacies associated with Valley Grove and handed down from early Norwegian settlers.
To manage the surrounding 50 acres of land using the best understanding of how to create a landscape that approximates that experienced by the early Norwegian settlers.
To make the Valley Grove site, and surrounding oak savanna available for both public and private uses compatible with the mission.
To raise and steward funds to further the mission of the Society.
History of Valley Grove Preservation Society Booklet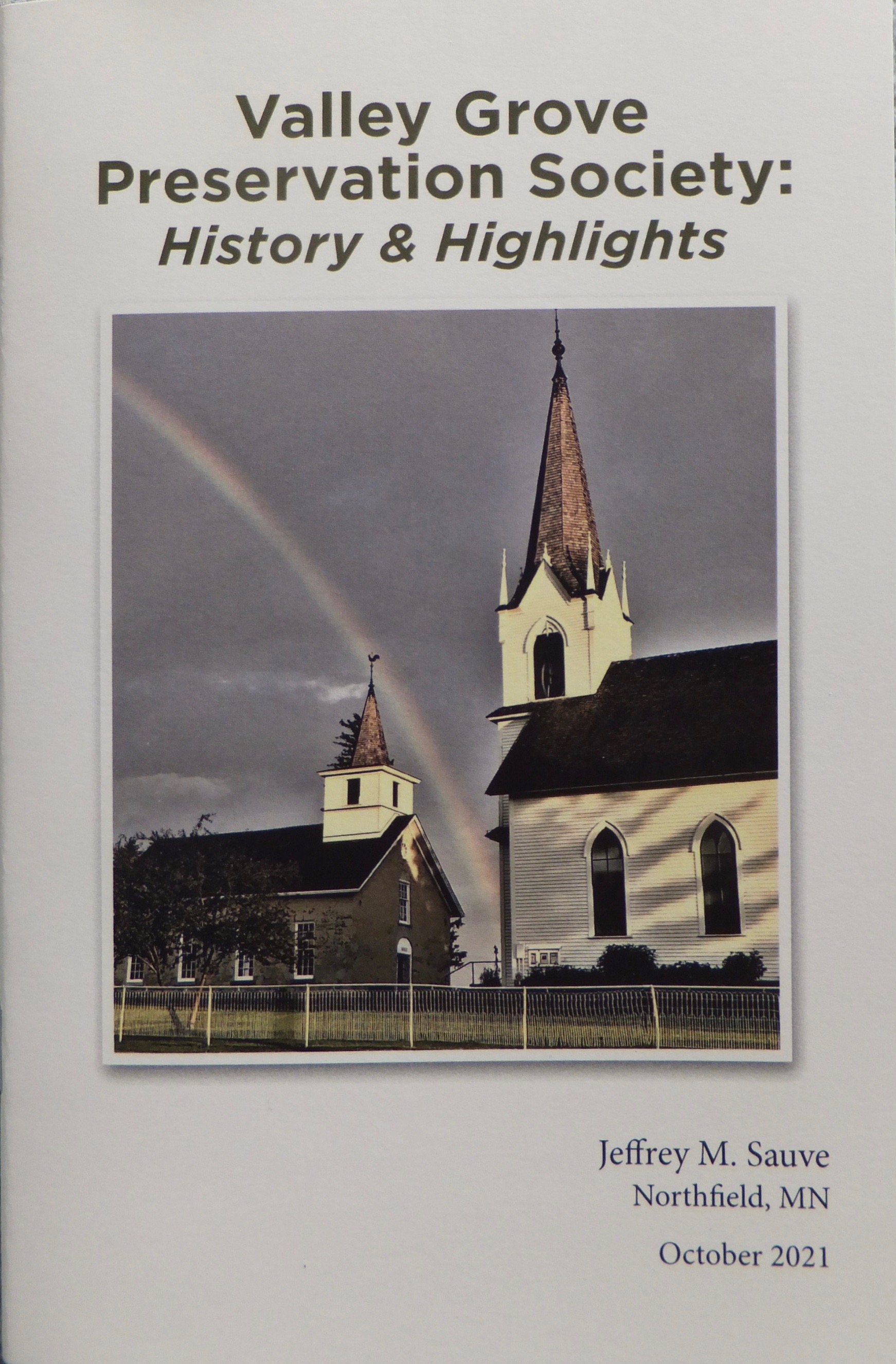 MAILING/LOCATION 
PO Box 75    Nerstrand, MN 55053
The Valley Grove GPS address is 9999 155th Street E, Nerstrand, MN 55053 Get Directions
UPCOMING EVENTS
September 10, 2023:  Al Quie burial
September 17, 2023: Country Social 1-4p
September 30, 2023:  Jenna Wedding
October 1, 2023:  Dick Bodman's event
October 7, 2023:  Wedding of Emma Roethler & Andrew Rogers
October 28, 2023:  Braun / Aldahl Wedding
December 16, 2023:  Estrem Wedding
December 24,2023:  Christmas Eve Service. Music begins 9:45 service begins 10:00
August 3, 2024:  wedding holding date
September 21,2024: wedding holding date
DONATE TODAY
Online Donations
Volunteer your time
More ways to give
Follow Us on Facebook
Send Us an Email